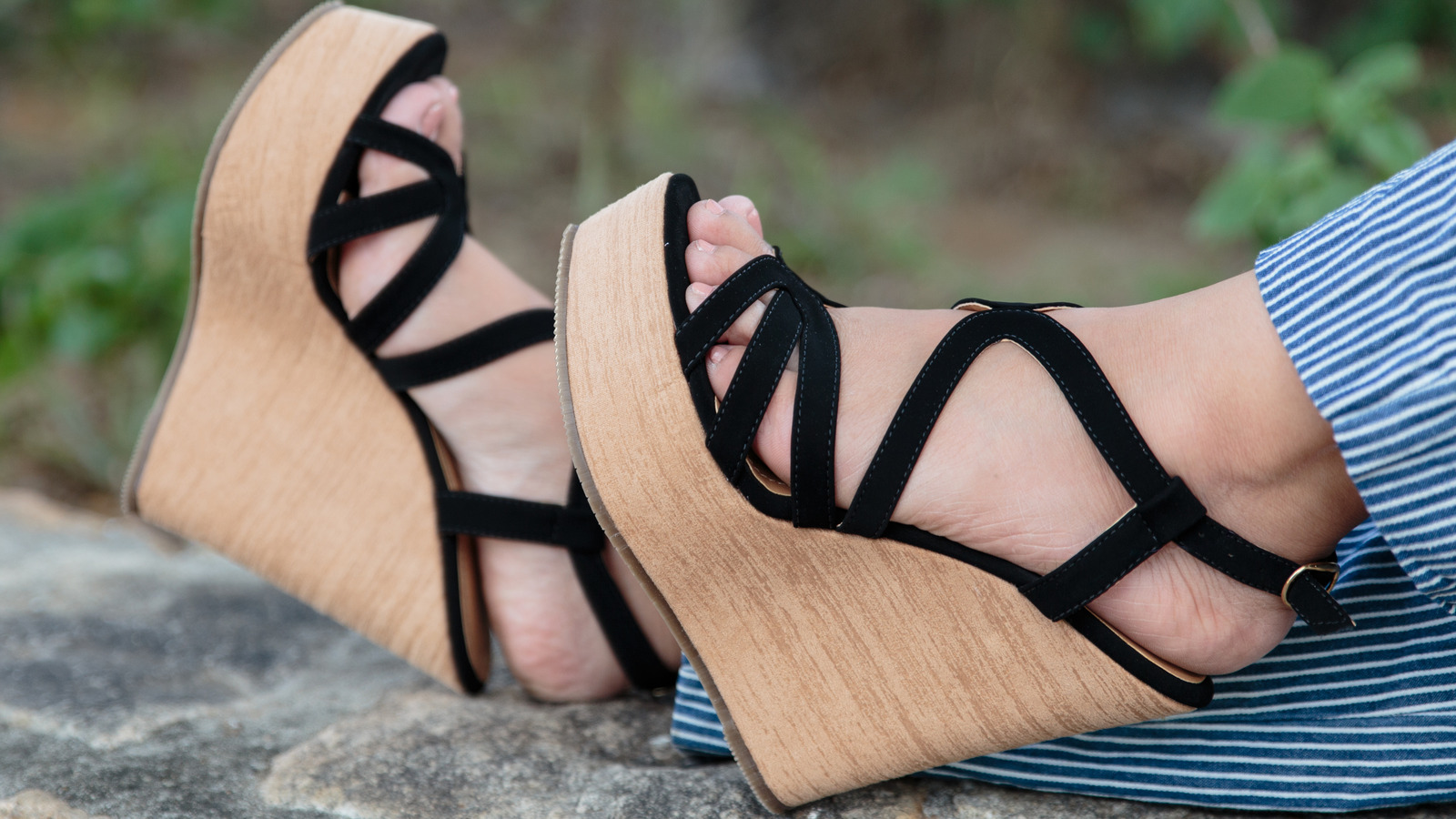 When it comes to footwear that seamlessly marries fashion and comfort, few styles can compete with the timeless allure of wedge sandals. These versatile shoes have become a beloved staple in the world of fashion, celebrated for their ability to provide both height and comfort without sacrificing style. Whether you're strolling down the boardwalk, attending a garden party, or simply running errands in town, wedge sandals offer the perfect blend of elevation and ease for your feet.
Elevate Your Style
One of the most enticing features of wedge sandals is their ability to elevate your style game. Unlike traditional high heels that often leave your feet sore and fatigued, wedge sandals distribute your weight more evenly across your entire foot. This ergonomic design not only ensures you can walk confidently but also gives you an elegant height boost.
Wedge sandals come in various heel heights, from low and subtle to towering and dramatic. This versatility allows you to choose the perfect height to complement your outfit and occasion. Whether you prefer a slight lift or a more substantial elevation, there's a wedge sandal style that suits your needs.
All-Day Comfort
Comfort is the golden ticket to a successful day out, and wedge sandals have earned their reputation as all-day comfort champions. Unlike stilettos or pumps that put immense pressure on the balls of your feet, wedge sandals provide a more stable and supportive platform. The wide base of the wedge heel reduces strain on your feet, making them a top choice for long hours on your feet.
Many wedge sandals feature cushioned insoles and arch support, further enhancing their comfort factor. With these features, you can confidently navigate everything from leisurely walks to bustling city streets without the discomfort associated with other types of heels.
Versatile Style Statements
Wedge sandals come in a myriad of styles, ensuring there's a perfect pair for every fashion preference. From sleek and minimalist designs to boho-chic espadrilles, there's a wedge sandal to complement any outfit or occasion.
For casual days, slip into a pair of cork wedge sandals to achieve a laid-back and natural look. When attending a more formal event, opt for elegant ankle-strap wedge sandals that effortlessly transition from daytime to evening wear. Gladiator wedge sandals add a touch of drama to your ensemble, while classic espadrille wedges bring a relaxed, beachy vibe to your outfit.
The Ultimate Summertime Companion
As the temperature rises and summer approaches, wedge sandals are the ultimate footwear companions. Their open-toe designs and breathable materials keep your feet cool and comfortable in the heat, making them an ideal choice for sunny days. Whether you're headed to a barbecue, a beach vacation, or a rooftop soirée, wedge sandals are the perfect finishing touch to your summer wardrobe.
In conclusion, the allure of wedge sandals lies in their unique ability to blend style and comfort effortlessly. Elevate your look while keeping your feet happy by choosing wedge sandals as your go-to footwear for any occasion. With their versatility, comfort, and undeniable charm, it's no wonder that wedge sandals have become a beloved fashion essential that continues to stand the test of time. Walk tall and comfortable with wedge sandals, and step confidently into the world of fashion-forward footwear.